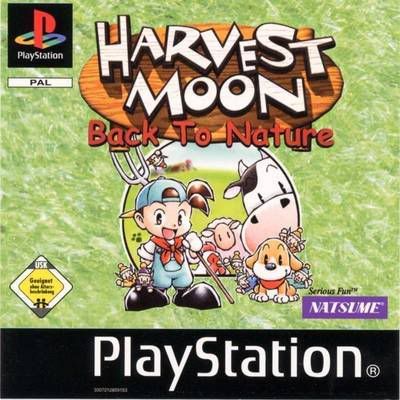 bagi yang suka maen PS 1 pasti udah ga asing lagi sama game yang satu ini :). so...kalo ada yang mau bernostalgia silahkan download nih game :)
bagi yang belum tahu baca ini dulu :)
Harvest Moon: Back to Nature is a video game in the farm simulation series Harvest Moon, developed by Victor Interactive Software. It is the only Harvest Moon game developed for the original PlayStation, as well as the first Harvest Moon game for a non-Nintendo console. Characters from Harvest Moon 64 were transferred to be the characters in this game, although with new lifestyles, personalities, and relatives, including the wooable girls from Harvest Moon 64 (Ann, Elli, Popuri, Maria [known as Mary], and Karen).
Alat Buat Maen :
2. ISO Harvest Moon : Back to Nature
agak rumit ya? engga kok, nanti akan di jelaskan cara instalnya step by step, kalo ada yang ga ngerti bisa tanya :D
Download
Bios EPSXE
1. Extract ePSXe
2. Extracr ISO Harvest Moon
3. Extrack Bios Ke : Folder Epsxe-->Bios
4. Double Klik ePSXe.exe
5. Klik File-->Run ISO
6. Cari Folder ISO Harvest Moon
7. Open ISO Harvest Moon.
8. Enjoy :)